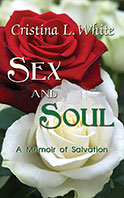 Sex and Soul: A Memoir of Salvation is about the quest to reconcile body and soul. It is an intimate look at the author's struggle between the dictates of her Catholic upbringing and the call to be true to her own sense of self. Sex and Soul is a frank and often funny account of how one woman's road to damnation became her sole path to salvation.
Print and eBook editions available now at Amazon and Barnes & Noble. Ebook also available at Smashwords. Paperback available now through your local bookstore.
"This is the kind of book that validates both our hopes and our fears, the kind of book we wait years to read."
— Larina Warnock, poet and author of Guitar Without Strings
"Ms. White's memoir is illuminating and fascinating. Her courage in following her heart to find her own place in the world is inspirational. She shows how fundamentally alike all humans are in their need for a meaningful life."
— Corinne Greve
"Cristina can write. If you are interested in life, read this book."
— D. Hayes
Louise, Poem in Willawaw Journal Summer 2017-Issue 1
http://willawawjournal.com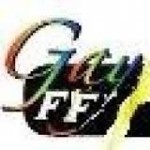 Doctor Snap, Flash Fiction in 2014 Gay Flash Fiction
Big-time therapy from a pint-size gal.
http://gayflashfiction.com
Directive, Poem in 2013 Summer VoiceCatcher
PDF Excerpt available here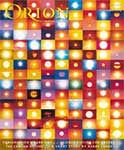 Prince George County, Virginia Essay for The Place Where You Live, Orion Magazine, August 2010
http://www.orionmagazine.org/index.php.mag/issue/5604
PDF copy available here
Ten years in the shadows was enough
Special to the Examiner, Gay Pride 2000, San Francisco Examiner, June 2000
PDF Excerpt available here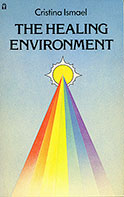 The Healing Environment (authored as Cristina Ismael) is a vision for the healing centers of the future, and a guide for utilizing elements such as color, light, sound and silence to aid the healing process.
Collectible and used copies available at Amazon
Search for The Healing Environment by Cristina Ismael
The True Source of Health
Essay from The Healing Environment for Celestial Seasonings Sleepy Time Tea.
PDF Excerpt available here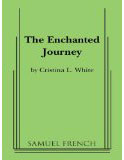 The Enchanted Journey
A children's play about a young prince who heeds a call for help and sets out alone on a dangerous journey to a faraway kingdom.
http://www.samuelfrench.com/p/9428/enchanted-journey-the
Also available at Amazon and Barnes & Noble
Search: The Enchanted Journey by Cristina L. White
Random Acts of Kindness
Essay for The Spirit of Corvallis
http://www.amazon.com/The-Spirit-of-Corvallis-John-Hope-Johnston/dp/1578644909
Work in Progress
The Last Question A Novel
In the Art Deco era of the 1920s, a young reporter seeks justice for a hit-and-run victim. His investigation leads him to a beautiful widow and a story of secret love, revenge, and the bitterness of unfulfilled dreams.