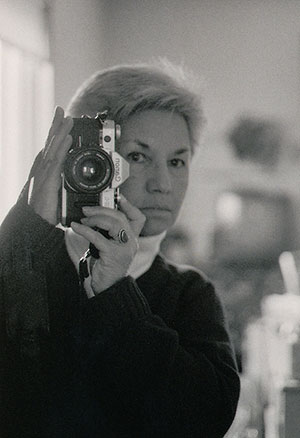 Cristina Luisa White is an author and artist who writes plays and poetry, fiction, essays, and memoir. Her most recent work, Sex and Soul: A Memoir of Salvation is about the quest to reconcile body and soul. In this intimate look at the author's struggle between the dictates of a Catholic upbringing and the call to be true to her own sense of self, she gives the reader a frank and often funny account of how one woman's road to damnation became her sole path to salvation. Print and eBook editions of Sex and Soul are available at Amazon and Barnes & Noble; the print edition can be ordered through your local bookstore.
Cristina's essays, poems, and fiction have appeared in several publications, including Orion Magazine, VoiceCatcher, and Gay Flash Fiction. She appeared in and contributed original material to the play Coming Out at On the Fringe in Los Angeles, and two of her short plays have been staged in Oregon: Annalee's Bench by Red Octopus Theatre in Newport and Weather Guy at the Majestic in Corvallis. Weather Guy and the re-named Park Bench also received full productions as part of Love in Unexpected Places at the Majestic. She has written and directed two short films, Disappearing Act (adapted from A Puff of Orange Smoke by Lael Littke) and Tallulah, both produced by independent companies in Northern California. Her first book was The Healing Environment (authored as Cristina Ismael), a pioneering work in the field of healing design.
In the spring of 2015, with the help and support of Jimbo Ivy at the Majestic Theatre in Corvallis, Cristina started the Majestic Playwrights Lab, a place for local playwrights to present and discuss their new work for the stage. Her colleague and fellow playwright, John Byrne, helped establish the Lab and made it a welcoming place for playwrights, actors, directors and interested community members. In February 2016, the Lab had its premiere production on the main stage of the Majestic Theatre. Love in Unexpected Places presented six short plays by local playwrights to enthusiastic audiences who spread the word and gave Love a very successful debut run. Plans are already brewing for the next Lab production.
Cristina has written one musical and four plays for children; of these, Thumbelina won a First Place Award from the San Francisco Children's Theatre Association, and The Enchanted Journey, published by Samuel French, has been produced throughout the United States and Canada.
Her work as a visual artist includes the cover design for The Healing Environment and the frontispiece illustration for The Book of Jobs by Skye Atman. She has shown her art and photography in San Francisco at the Cartoon Art Museum, the BJE Library, and the Blue Danube Café, and in Corvallis at the Majestic Theatre and the Giustina Gallery, Oregon State University. Her photos have been published in The Spirit of Corvallis and Atención San Miguel.